HRD Corp Claimable Courses Scheme - Basic flow to apply training and claim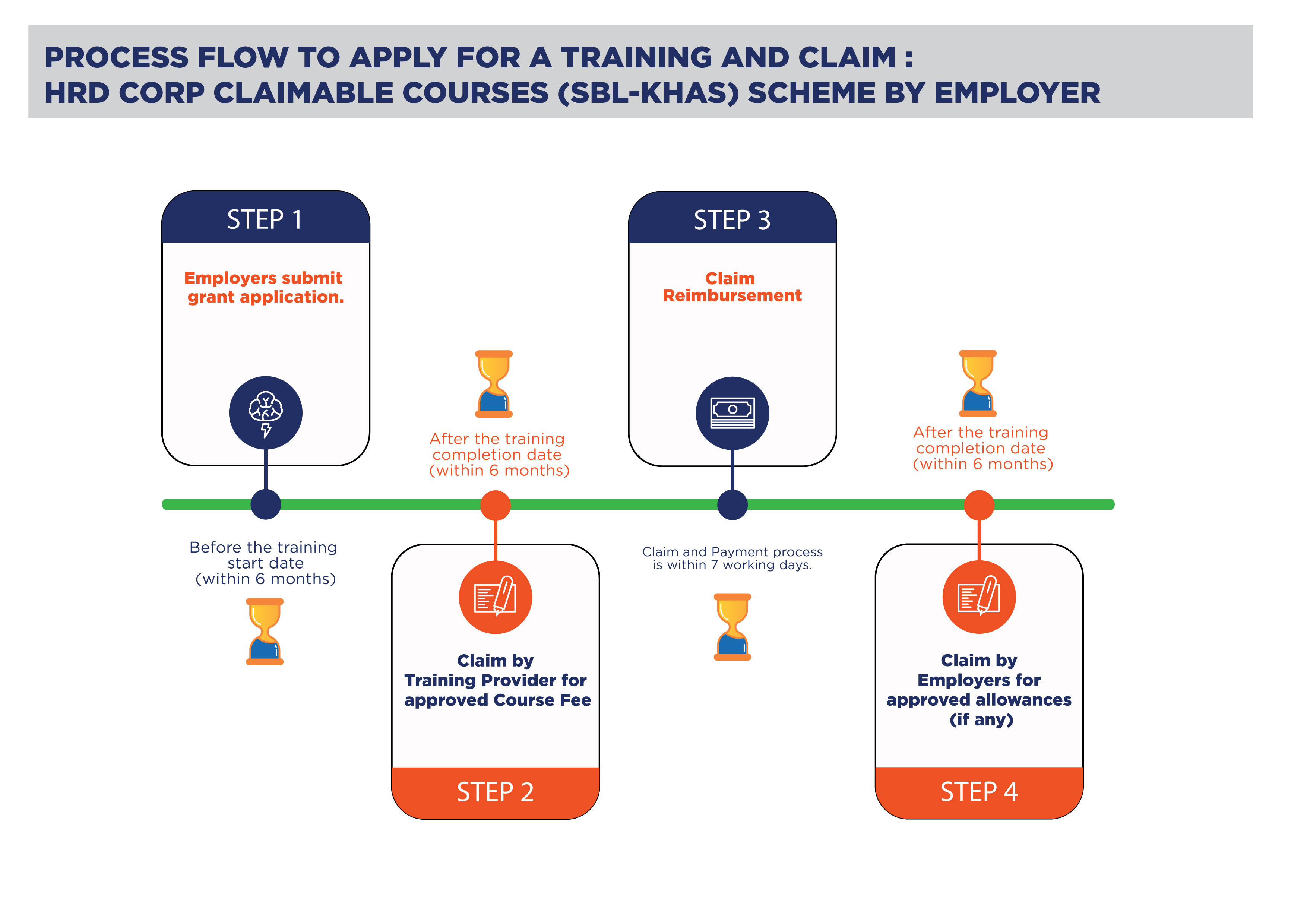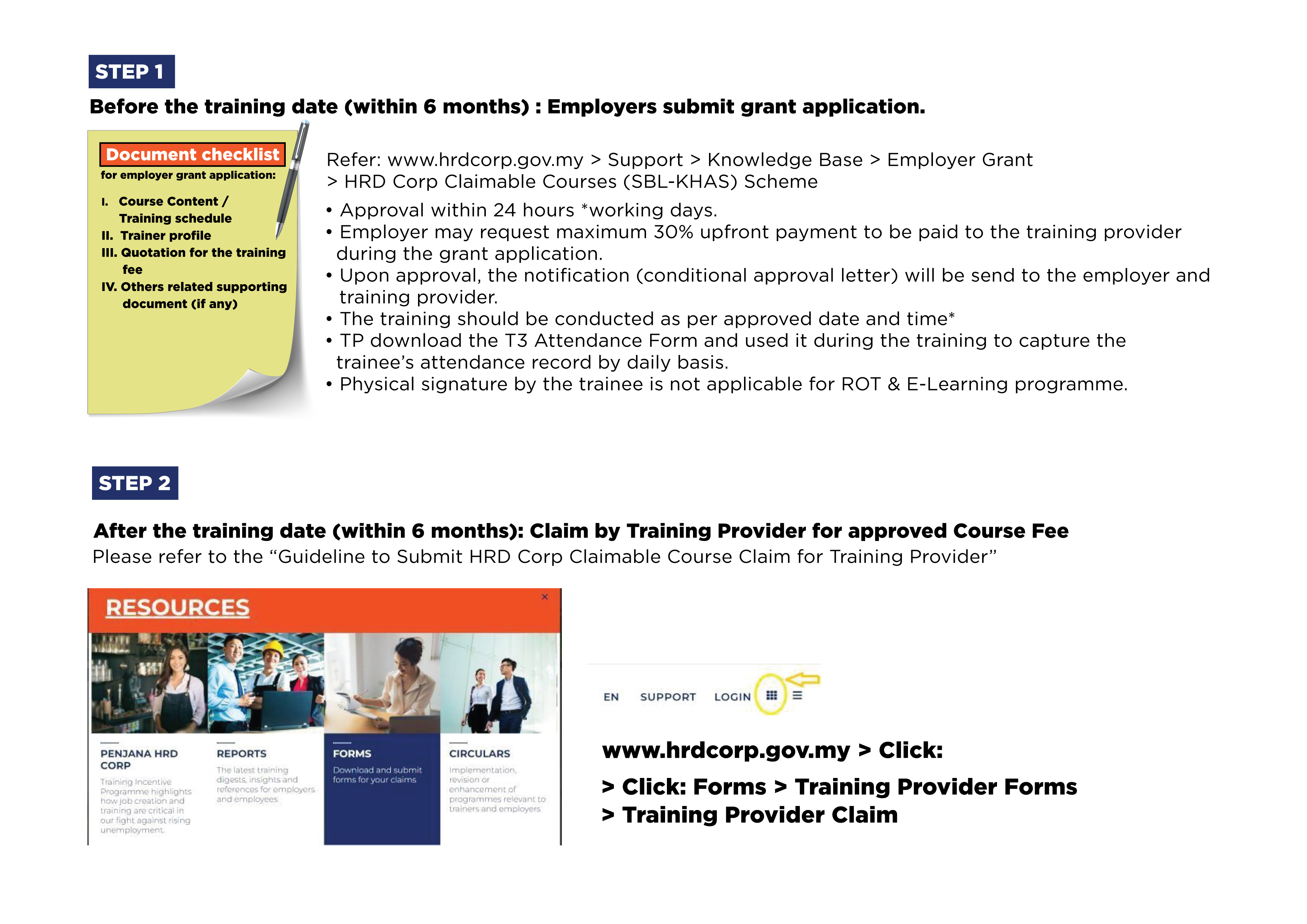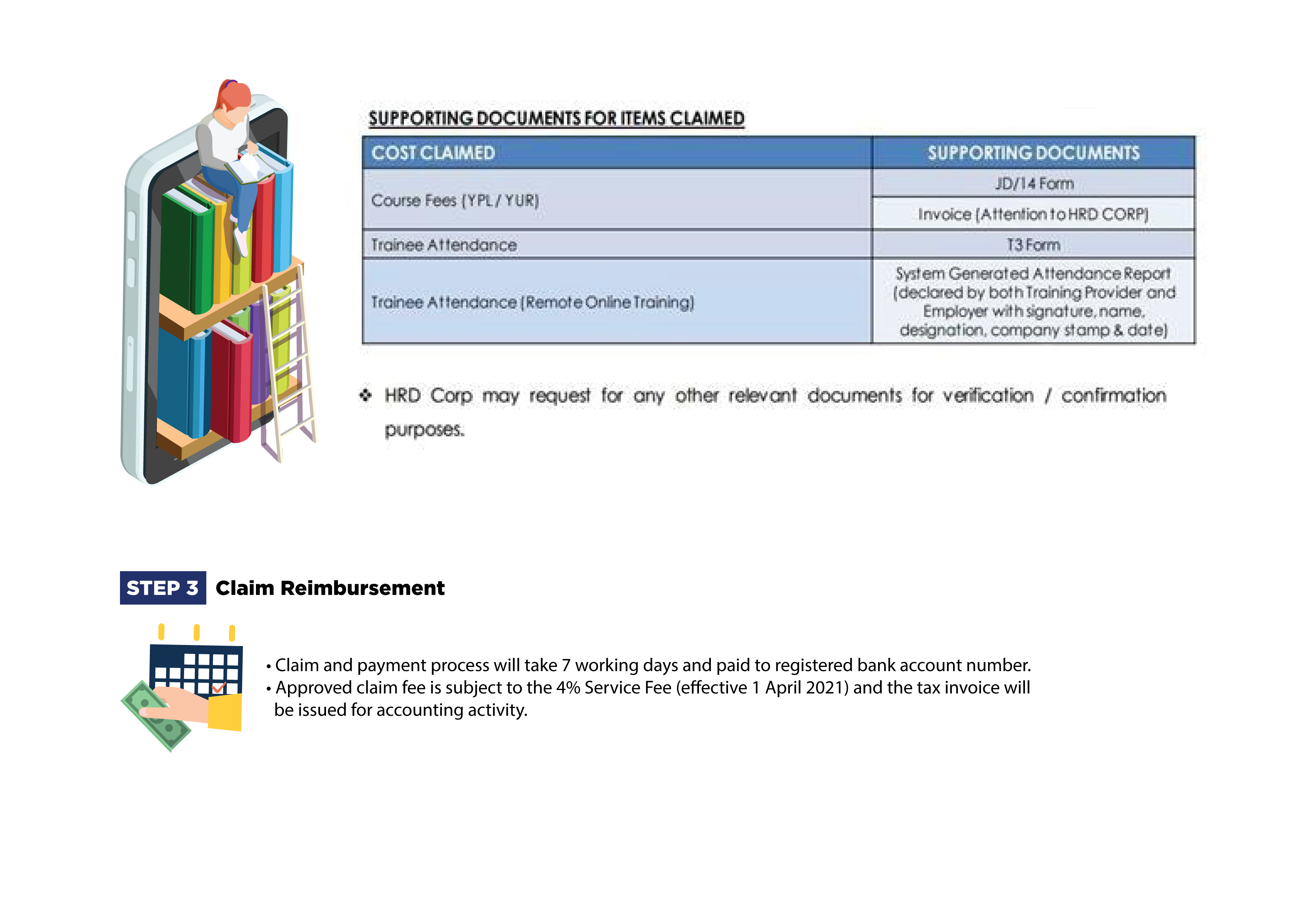 Related Articles

Future Worker Training Scheme (FWT)

OVERVIEW: Future Workers Training (FWT) is a scheme designed to enable employers to hire talents who can perform tasks with minimum supervision. This will include training future workers with the required skills and competencies before entering ...

HRD Corp Claimable Courses (SBL-KHAS) Scheme - Step to apply grant

OVERVIEW: Employers are not required to make an upfront payment for the course fee to the Registered Training Provider, as the course fee will be debited from the employer's account as programmes conducted under HRD Corp Claimable Courses must be ...

On-the-Job Training Scheme (OJT)

OVERVIEW: On-the-Job Training (OJT), is a scheme designed to encourage a skilled worker/supervisor to train and equip a new employee with relevant skills. This will facilitate the transfer of skills, knowledge, and competencies that are needed for ...

HRD Corp Claimable Courses Scheme : In House Joining Training - participants are from several (two or more) employers

Objective: To assist employers to organise in-house training by engaging an external trainer with the participation from HRD Corp registered employers (two or more). The training consists of organisers and participating employers. The organiser is ...

Industrial Training Scheme (ITS)

OVERVIEW: Industrial Training (ITS) is a scheme designed to provide financial assistance to undergraduates or trainees undergoing training at their chosen business organisation. ITS enables employers to obtain financial assistance to sponsor ...
Popular Articles

Levy Calculation Guideline

Section 2 of the PSMB Act 2001 Employee Any citizen of Malaysia who is employed for wages under a contract of service (full-time employment whether contract or permanent staff) with an employer, but does not include any domestic servant. If the ...

E-Disbursement Application

Login to eTRiS System > Application > Profile Management > Employer / Training Provider > E-Disbursement Form and attach latest bank statement (front page only) > Submit. ​ Note : The approval for E- Disbursement registration will take 3 workings ...

Levy Arrears - Form 3 Schedule of Arrears

Employer circular 08/2015 - Employers have to fill up form 3 before make payment for arrears payment. The process days will take 3 working days and will notify through the "inbox" in Etris System. NOTE: please check Form 3 status ...

Levy Forfeiture

Section 25 of the PSMB Act 2001 If an employer does not make any claims from the Fund within such period as may be determined by the Board from the date of its registration with the Corporation or from the date of the last financial assistance or ...

HRD Corp Focus Area Courses

1. What are HRD Corp Focus Area Courses? Based on the nine (9) pillars listed in the table below, HRD Corp Focus Area Courses are developed with the aim of supporting Government initiatives in nation building. The courses offered through the ...