Steps To Submit Training Provider Renewal Via e-TRiS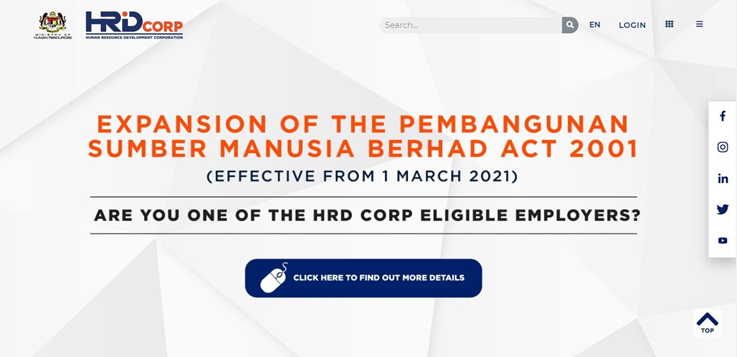 STEP
2:
Fill
up
username and
password
and
click
LOGIN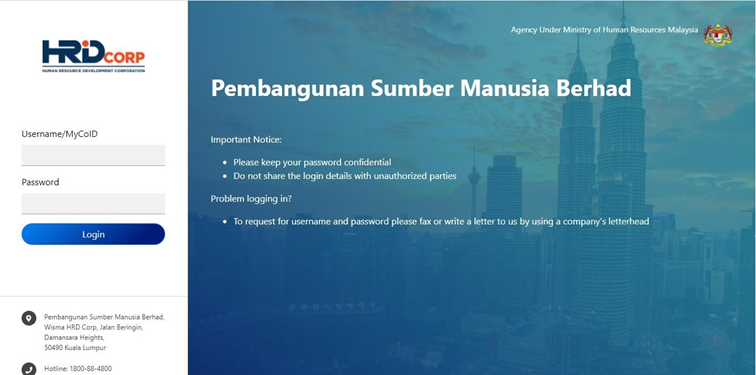 STEP
3:
On
the
next
page,
please
choose
the
Application
icon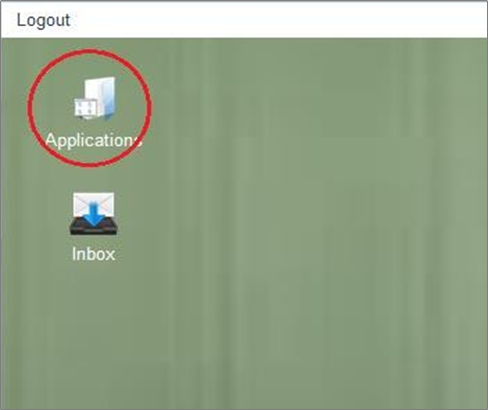 STEP 4: Choose Training Provider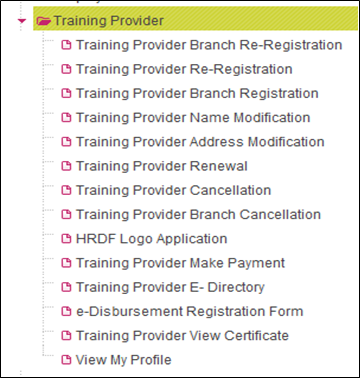 STEP
5
:
Training Provider Renewal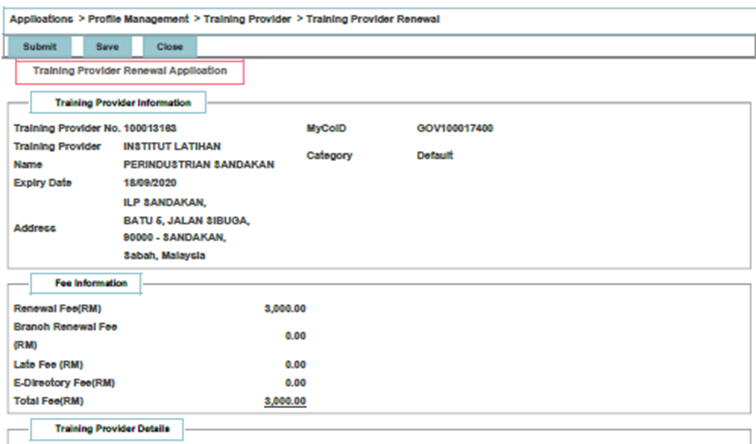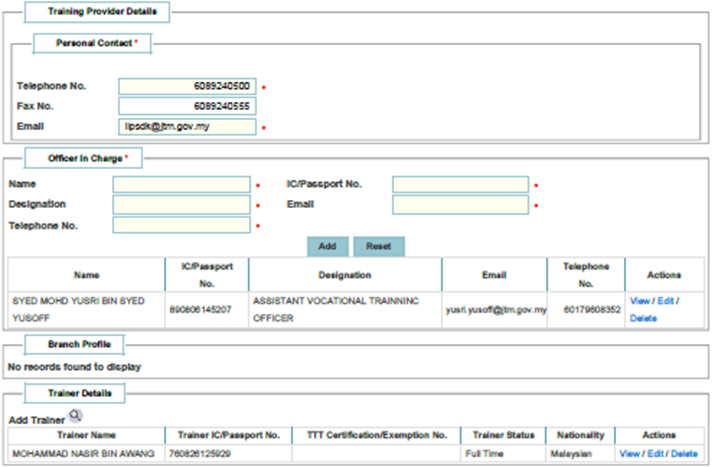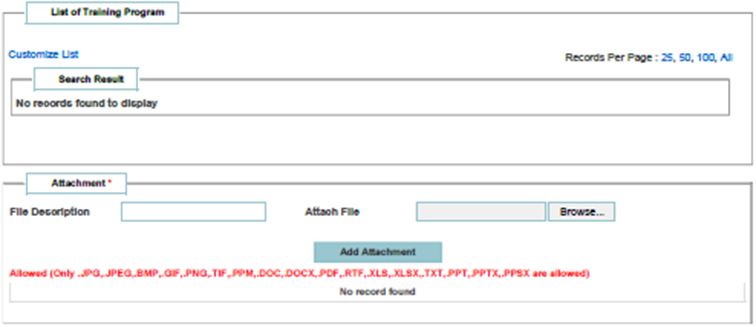 Please make the payment within (15) working days after receiving the notification or the application will be automatically rejected. Below are the guidelines on how to make the payment:
Login into e-TRiS > Application > Profile Management > Training Provider > Make Payment




Click the Make Payment tab and choose Renewal Payment




Verify the declaration section. Choose your preferred payment method



Documents Required
A complete copy pf the entity registration forms under the Suruhanjaya Syarikat Malaysia (SSM) or Registrar of Society (ROS)



A copy of company's nature pf business or association's constitution. (One of the clause docuement eeds to state that the company's association business activity or economy or objective includes "training or consultancy services"

Master Services

Agreement

(MSA)

Note :

Processing

fee

for

renewal

is

RM1,000.00

and

valid

for

one

(1)

year.

We highly encourage you to keep all the transaction history




Prepare your documents based on the checklist before applying




Recommended to use Microsoft Internet Explorer browser




Response to the inquiry as soon as possible to avoid delay in your application. Please check your email regularly for updates
Related Articles

Steps To Submit Training Provider Registration Application Via e-TRiS

Applicants can register as training providers through E-TRIS at our portal at www.hrdcorp.gov.my and the steps are as follows: STEP 1: Click the "TRAINING PROVIDERS" icon. STEP 2: Click on the "REGISTRATION" icon on the registration page. STEP 3: ...

Training Provider Claim - HRD Corp Claimable Course

Overview Claims need to be submitted by training providers after the approval of grants and training completion. Effective 1st August 2019, training claims must be submitted within six (6) months after training completion. Claims for HRD Corp ...

Training Provider Renewal Process Flow & Requirements

1. SSM Form (A Complete Set) A complete copy of the entity registration forms under the Suruhanjaya Syarikat Malaysia (SSM) or Registrar of Society (ROS). Type of Company Required Forms Berhad / Sdn Bhd SSM Form 8 & 49 / Section 17/ SSM ...

Licensed Training Materials

Definition of Licensed Training Materials Licensed training materials are materials that are available in either physical or digital formats that are made compulsory by the principle in order to complete the course. This is usually done in instances ...

Training Provider Registration Criteria & Documents Required

INTRODUCTION Benefits of registering as an HRD Corp Training Provider are as follows: Ability to obtain reimbursement for their training fees from HRD Corp, provided that the client's company is a levy contributor; and Opportunity to partner with ...
Popular Articles

Levy Calculation Guideline

Section 2 of the PSMB Act 2001 Employee Any citizen of Malaysia who is employed for wages under a contract of service (full-time employment whether contract or permanent staff) with an employer, but does not include any domestic servant. If the ...

E-Disbursement Application

Login to eTRiS System > Application > Profile Management > Employer / Training Provider > E-Disbursement Form and attach latest bank statement (front page only) > Submit. ​ Note : The approval for E- Disbursement registration will take 3 workings ...

Request Username and Password

Kindly furnish us with an official letter using the company letterhead. The letter must be signed by authorise officer (min. executive level and above) and it must indicates the intention to request for the password with the following details:- ...

Levy Arrears - Form 3 Schedule of Arrears

Employer circular 08/2015 - Employers have to fill up form 3 before make payment for arrears payment. The process days will take 3 working days and will notify through the "inbox" in Etris System. NOTE: please check Form 3 status ...

Steps To Submit Training Provider Renewal Via e-TRiS

STEP 1: Applicants need to LOGIN at www.hrdcorp.gov.my STEP 2: Fill up username and password and click LOGIN STEP 3: On the next page, please choose the Application icon STEP 4: Choose Training Provider STEP 5: Training Provider Renewal Please make ...